December, 2017
Patricia Kosco Cossard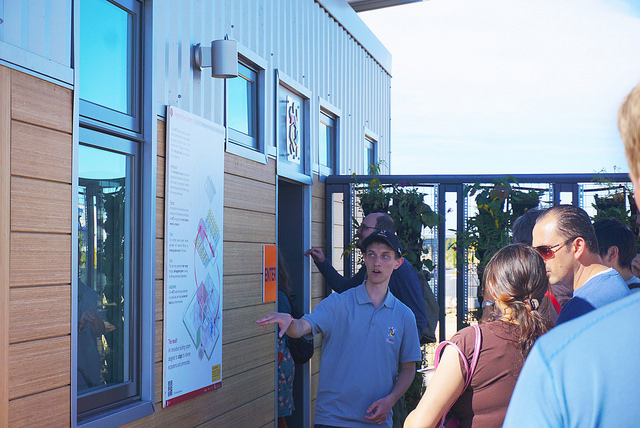 December, 2017
Pictured:
Team UMD
Team Maryland Presents
Team Maryland has made presentations to the Ford Motor Co., Tesla Inc., Johnson Electrics, Whiting-Turner Construction Co., Clark Construction Co., Maga Designs (virtual reality designers) and Panasonic Corporation. Internal to the University, we've been invited to make presentations to the Provost and Deans Council, the Institute for Systems Research Research Day, Board of Visitors meetings for The Clark School of Engineering, The School of Architecture, Planning and Preservation, and the Civil and Environmental Engineering, as well as the University Board of Trustees.
Other presentations to the scientific community include: American Institute of Chemical Engineers Annual Meeting, UMD Engineering Sustainability Day, UMD Sustainability Conference, University of Maryland Energy Research Center. American Ecological Engineering Society Conference. Five students received scholarships to attend the Earth Optimism Summit.
The team also traveled to make a presentation to 6th and 7th graders at Our Lady of Sorrows Grammar School. Lastly, we have travelled and presented to the tribal councils and assorted committees of the San Carlos Apache Indian Reservation (Bylas, AZ) and the St. Croix Chippewa Indians (Webster, WI). Outreach to the Nanticoke Indian Tribe has been by far the most successful by forming an Alliance for Sustainability with them.
---